Biography
Clifford Hoad is best known for the international success of his band Kings of the Sun® in the mid & late 80's. Clifford's music has been praised worldwide and is acknowledged as one of Australia's best drummers and showmen in the industry. He is the founding member of Kings of the Sun. A highly experienced and sought-after musician, Clifford has played with the best in the business and toured internationally supporting KISS, Guns N' Roses, Iron Maiden, Joe Satriani and Sammy Hagar. He has also shared the stages with INXS, Jimmy Barnes, Rose Tattoo and The Angels (Angel City).
Where it all begun...
14 yrs young totally in love with his Drouyn drums! A photo was taken at the Tallebudgera Fitness Camp Hall local dance. This was Clifford's first band - a power trio called Liquid Space.

Before spreading his wings and moving to Sydney. Clifford spent his youth enjoying life on the Gold Coast, Queensland (Australia).

Clifford formed his first band The Young Lions in Sydney in 1981. The band's image comprised 50's American style outfits. He recruited seasoned guitarist Bob Spencer (Finch, Skyhooks and The Angels) whom he had met in Brisbane in 1980 during the making of his Drouyn drum kit. Clifford then arranged for his younger brother Jeffrey Hoad who took lead vocals and guitar.
In mid-80's, Clifford Hoad renamed his band Kings of The Sun after seeing the movie of the same name starring Yul Brynner on daytime television in Sydney's Tamarama, where the band resided.

Early 1986, Kings of the Sun were signed to Mushroom label and recorded their first single "Bottom of my Heart" along with their new lead guitarist Ron Thiessen (Uncanny X-Men). The single made National Australia Top 20 and Kings of the Sun appeared on Countdown.

One show left at the Sydney Cove Tavern in late 1986, before the band was to disband. Kings of the Sun got signed that night to RCA Records by Simon Lowe, A&R head of New York's label, who came to Australia for talent seeking visit. So in 1987 the Hoad brothers along with Anthony Ragg (Ron Thiessen left the band before it got signed) arrived in New York to start the work on their first LP.

Band got under the wings of Mark Eichner, who was band's A&R representative with RCA for first 3 albums, and manager Freddy DeMann who also managed high-profile artists Michael Jackson and Madonna.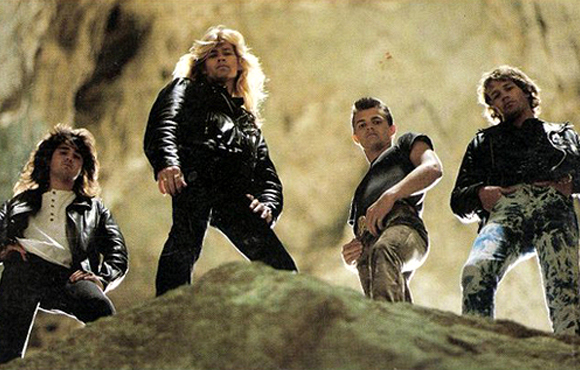 The self-titled debut album Kings of the Sun released in October 1988 was produced by the legendary recording producer and engineer Eddie Kramer. Kramer, who has collaborated with several artists now in the Rock and Roll Hall of fame like Jimi Hendrix, Led Zeppelin, KISS, Carlos Santana or the Rolling Stones, offered himself to the band after listening to their demo tape.

Single "Serpentine" placed at 19th position of the U.S. music charts and 48th of the Australian Music charts. Second single "Black Leather" made Billboard Hot 100 peaking at 98th position. Video clips for both singles were recorded. Black Leather was banned on MTV for being "too risqué."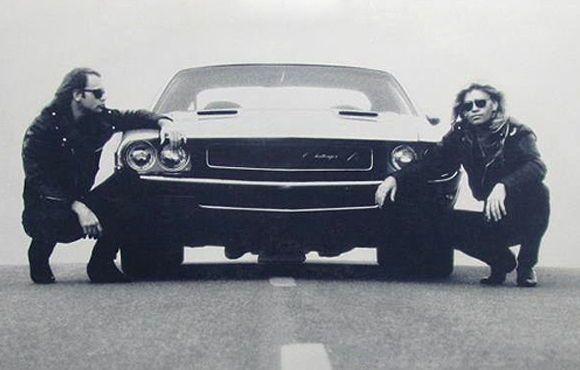 Contrary to popular belief the Kings Of The Sun signature sound was the collaboration of the Hoad brothers only! "Live member" Glenn Morris did not play guitar on any album. Upon Clifford Hoad's request, all guitar duties were handled by his brother Jeffrey Hoad on all the albums and Anthony Ragg only played bass on the first album & American session bass player Gary Lee uncredited filled the bass spot on Full Frontal Attack.
Kings of the Sun toured the USA supporting Joe Satriani, followed by Europe, where they opened for KISS on their Crazy Nights Tour. They also played at the Monsters of Rock 1988 in Modena, Italy. At the end of 1988 they returned to Australia to open for Guns N' Roses along with local heroes The Angels.

Kings of the Sun's 2nd album "Full Frontal Attack" was released in 1990. First single from the album "Drop the Gun" placed at 30th position in the Billboard charts. In home Australia, Mushroom label released "I Get Lonely" as additional single. "Drop the Gun" stayed 10 weeks in the charts and got some solid airplay. "Full Frontal Attack" was also the last album to be released on vinyl by RCA Records. RCA Records was taken over by BMG.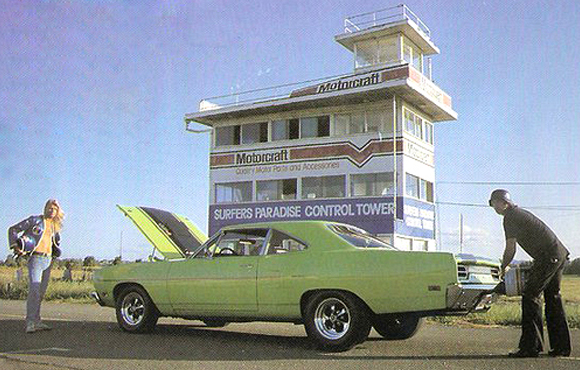 After the band was granted a third album by BMG, "Resurrection" was recorded in Los Angeles at A&M Studios and Paramount Studios. The Hoad brothers lived in Malibu Beach. Most bass guitar tracks were recorded by Englishman Phil Soussan (Ozzy Osbourne, Billy Idol) additional 2 tracks were recorded by American Brad Spurr who joined the band afterwards. This time, the Hoad brothers produced themselves, except two tracks co-produced by Mark Dearnley, who also mixed the record.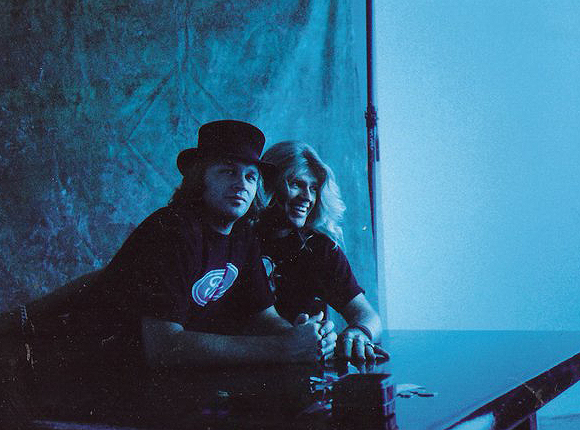 Album was released in May 1993 in Australia only by Mushroom Records in print run of 1000 copies (nowadays, the original pressing is regarded as collector's item). The band subsequently returned from the States to their native Australia, where they shot video clip to the 2nd single called "Road to Nowhere." Video clip features Clifford Hoad speeding in his Roadrunner muscle car, which a few years later had almost fatal impact on his life & career. As the 1st single was released "Trapped Inside Your Heart" in April of that year. Now as a trio, Kings of the Sun supported Jimmy Barnes on his Australian tour the very same year.
After the touring, Brad Spurr went back home to the States and Kings of the Sun recruited Australian Dean Turner on bass with whom they recorded "Bombs Away" single in 1995. Clifford Hoad explains: "Recorded by Brett Johnson from Sea FM Radio in one night in 1995. With a classic heavy riff and a sing along anthem style lyric, denouncing the French President Chirac's decision to bomb test in the Pacific." The accompanying video was shot with the help of Miami State High School, Gold Coast, Queensland. Single was released independently in limited volume and all proceeds went to the Gold Coast branch of the Australian Surfrider Foundation.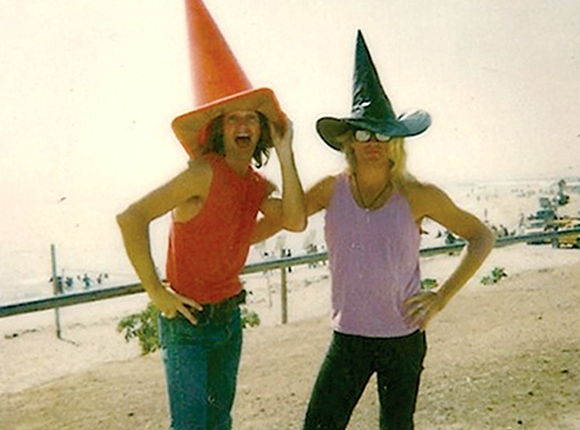 Winter of 1997, band went to Terry Stevens' Studio One Sound Explosion and recorded an album called "Daddy Was a Hobo Man." Clifford Hoad on the recording process: "OK… the thing is with this album, we did not set out to record this album with the same intention as the first three. This album, we wanted to record with no commercial pressure what so ever, also, at the time we wanted to record as a 3 piece and live in the studio, this is what you're hearing. The band playing live! Jeff's singing and playing at the same time, it's magnificent, 'cause this is what we sounded like on stage!!! Especially when we came back from the States as a 3 piece. This is why I love the album so much. No harmonies, no over dubs, just raw singing & playing, first & second takes only." Album remained shelved until 2011, when master tapes resurfaced and it finally got released independently.
Kings of the Sun continued touring Australia in 1997-1998. In May 1998 they opened for Sammy Hagar, now as a quartet again. This lineup played some new songs which have never been recorded in studio, but some live shows were bootlegged. Around this time, Clifford Hoad crashed his Roadrunner and completely wrote it off. After the touring, band went on hiatus.

On 13 April 2001 Kings of the Sun reunited for a one-off gig, when they opened for KISS at Carrara Stadium in their hometown of Gold Coast, Queensland. This was the last Kings of the Sun gig.
Not long after, brothers Clifford and Jeffrey Hoad returned to the scene under moniker The Rich & Famous – which allowed them to further explore their abilities as songwriters. Their self-titled & self-produced debut album was recorded. Clifford Hoad: "In the summer of 2002, Jeff and I went into the studio, hell bent on making a definitive classic pop rock album. This was an experimental journey, to places we had never ventured before musically. Far removed from the confines of our heavy rock legacy, with instrument swaps, Jeff playing keyboards and guitar, and me playing sax." You can hear the artistic freedom and self-discovery, meshed into this wonderful landscape of the Hoad brother's songwriting. Album was released independently in 2004 and a clip accompanying "Comin' for You" song was shot.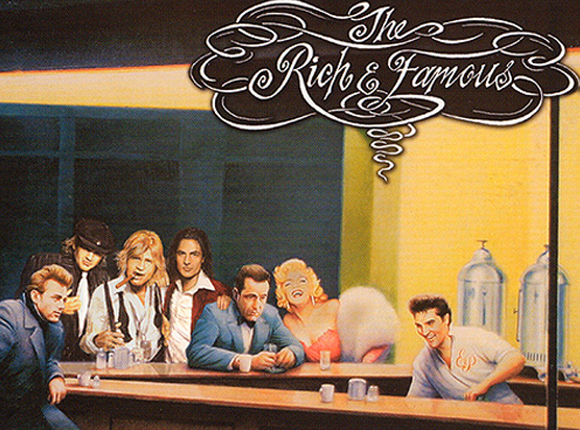 While first The Rich & Famous album was experimental move by the Hoad Bros., the second album "Like a Superstar" meant their return to heavy rock roots. It's aggressive, raw & loud with punk edge. The last Rich & Famous record called "Stand Back, Prepare to be Amazed" was released in 2007. It features almost 24 min long drum solo by Clifford Hoad and his lead vocal on "I Wanna Rock" track. The band broke up in 2009.

2011 saw release of the last Rich & Famous material - album called "Airborn Love Spirits". It includes 3 tracks recorded in 2001 (2 previously unreleased) plus complete Resurrection album, which has been long out of print.
In 2010 Clifford Hoad began with the composition of songs for the new album and formation of a new Kings of the Sun lineup – this time without his younger brother Jeffrey, who at the time told Clifford that he had decided to leave behind his music career. Leaving Clifford with the decision of who would sing the lead vocal.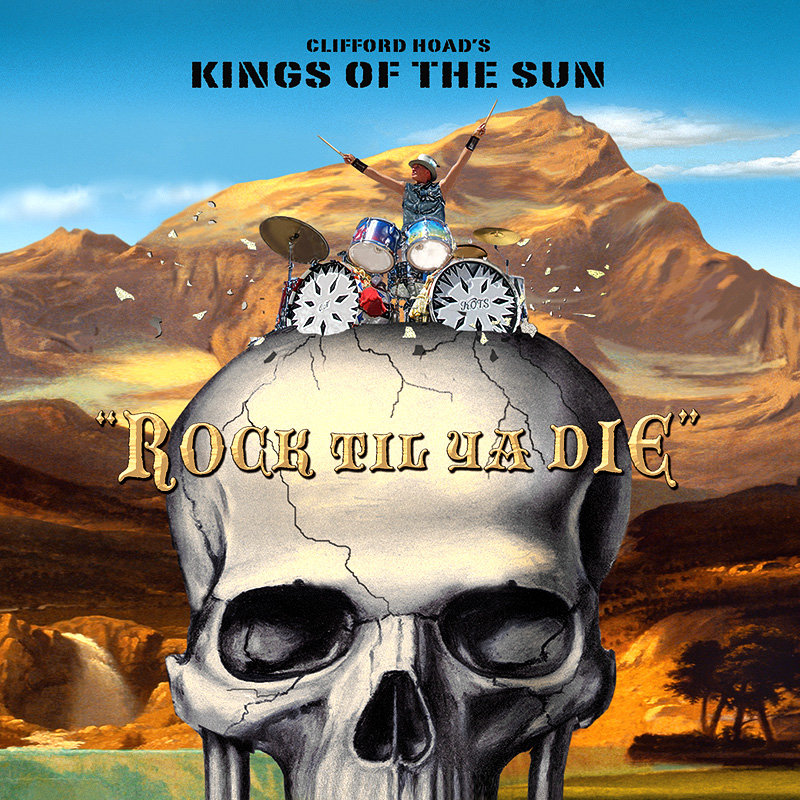 In March 2013, Clifford Hoad entered a private studio to record his latest compositions. The album entitled "Rock Til Ya Die" was released on 5 September 2013 via band's website and is a return to the classic Australian rock sound. Neil Rogers of 3RRR FM Melbourne radio said on record twice that the album is: "The best hard rock record out of this country in the last 25 years." Australian online magazine Hot Metal heralded it as #1 album of the year 2013.

5 promo videos were shot by Dan Jensen and Trudy Martin of Darklight Studios, combining music clip with documentary style interviews with Clifford Hoad, who tells a story behind each song. "Switchblade Knife" video clip was released in May 2014. The band played 3 warm-up gigs during February & March 2014 (2 dates in Melbourne and one in Brisbane). On 6 June 2014, Kings of the Sun opened the 3rd day of the Sweden Rock Festival, the very same day that Black Sabbath were headlining. Kings of the Sun were amongst 3 bands which got the most votes from fans in the SRF band competition and won a slot at the festival.
Clifford has just released his 10th album called PLAYIN' TO THE HEAVENS, following up on his groundbreaking albums ROCK TIL YA DIE (2013) and RAZED ON ROCK (2016) respectively. Uniquely playing double duty as lead vocalist and drummer.